Atlantic Canada Swingers Parties
Jo and Davids Swingers Parties
We hold regular swingers parties for couples and singles at our new home in Cahmcook, Saint Andrews.
The full details of the events are posted on our party website at https://joanddavid.party. If you are interested in attending Click the poster below to be taken to the party website.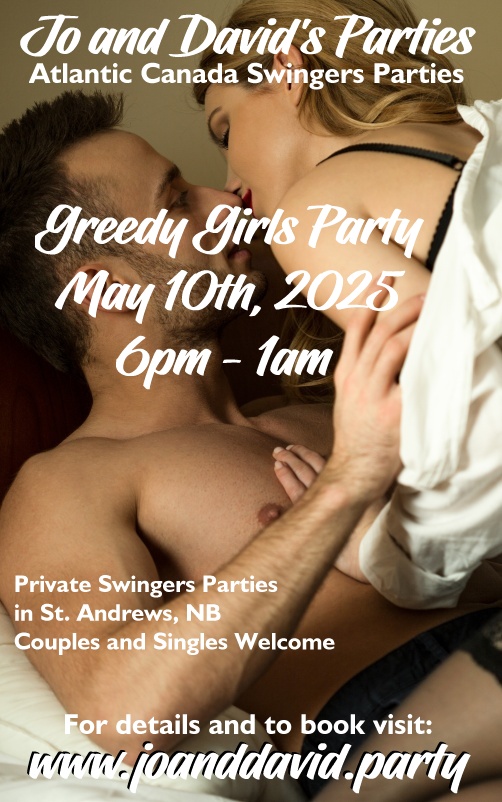 We love to Party
If you hold lifestyle events: Swingers, BDSM or Fetish parties or socials in Atlantic Canada let us know, we will be happy to advertise them for you right here. Just create a poster 500px wide and 800px high and we will post it for you.
If you invite us to attend and we are available we will probably come along, but there is no obligation to invite us to get a free advert.